The Game Awards 2016
Electronic Countermeasures was brought in to design scenic video looks for The Game Awards 2016 that reference the construct of the map that is present in all games. We decided to interrogate the edges of the map specifically the visual and gameplay glitches and noise that often manifest when a player has gone too close or has reached the edge of the game. ECM developed a series of noise and glitch animated architectural forms "glitchitecture" to ultimately be used as scenic video looks for The Game Awards 2016.
The show included 3 high resolution LED screens, 2 with an irregular tile configuration, 1 flying LED center screen, a cave of rear projected transparent triangular prisms aka "The Voxel Cave", and video mapped pixel tape. ECM created 4 sets of show looks for all surfaces employing a number of techniques including noise and pattern generation in Processing, Notch for real time depth of field, lighting, and animation, Cinema 4D for modeling and video texturing, and finishing glitch and texturing passes in After Effects.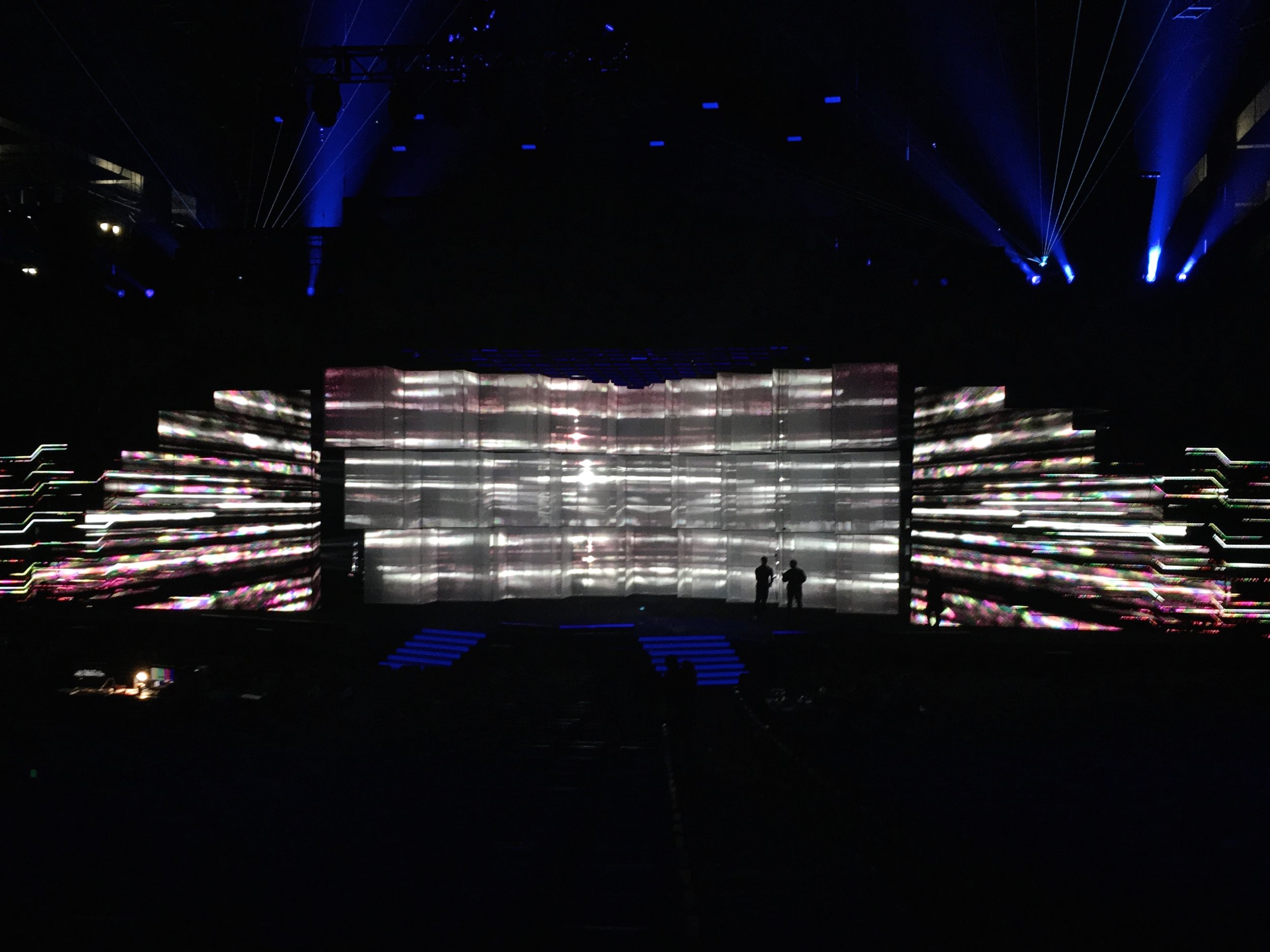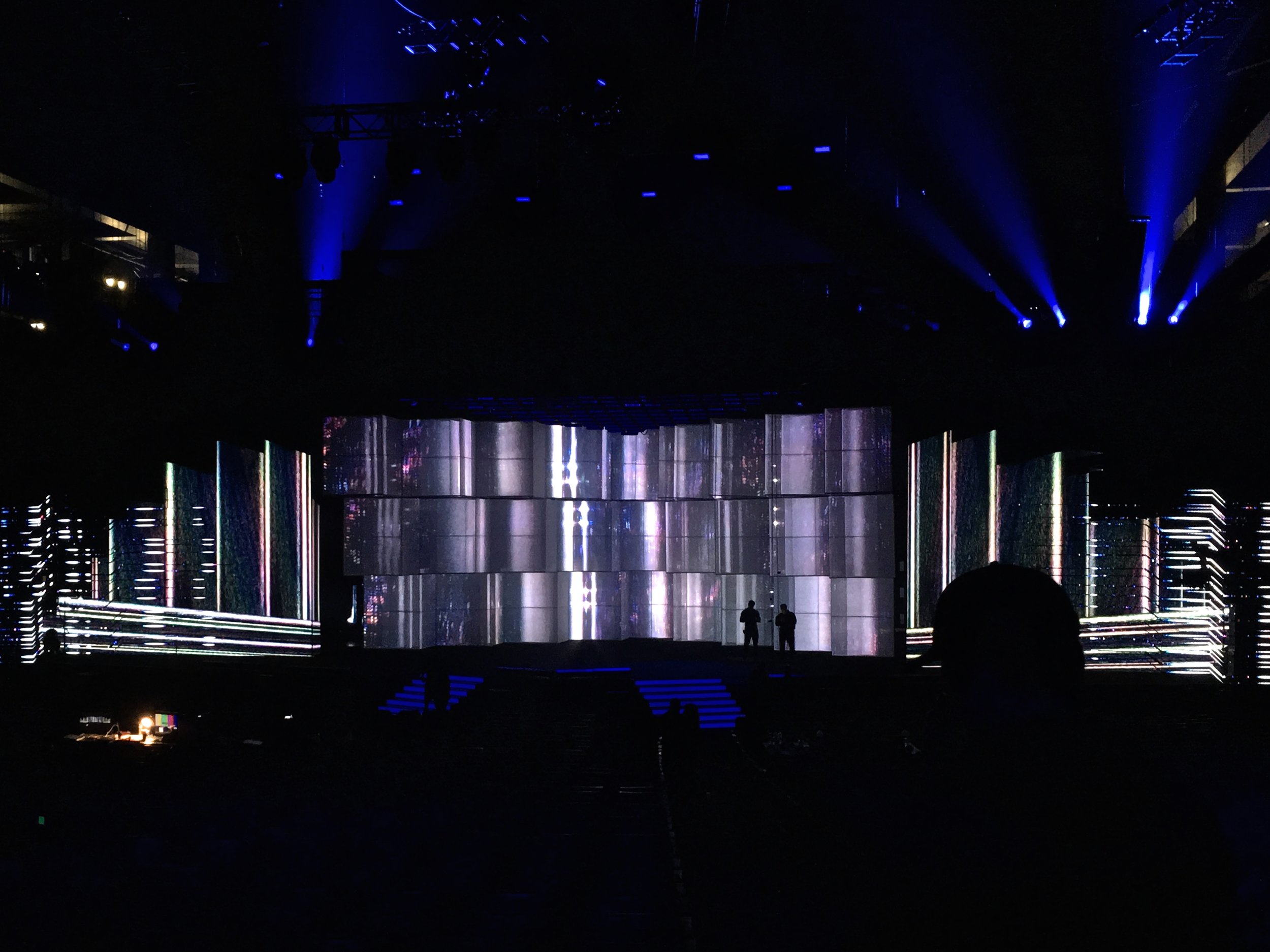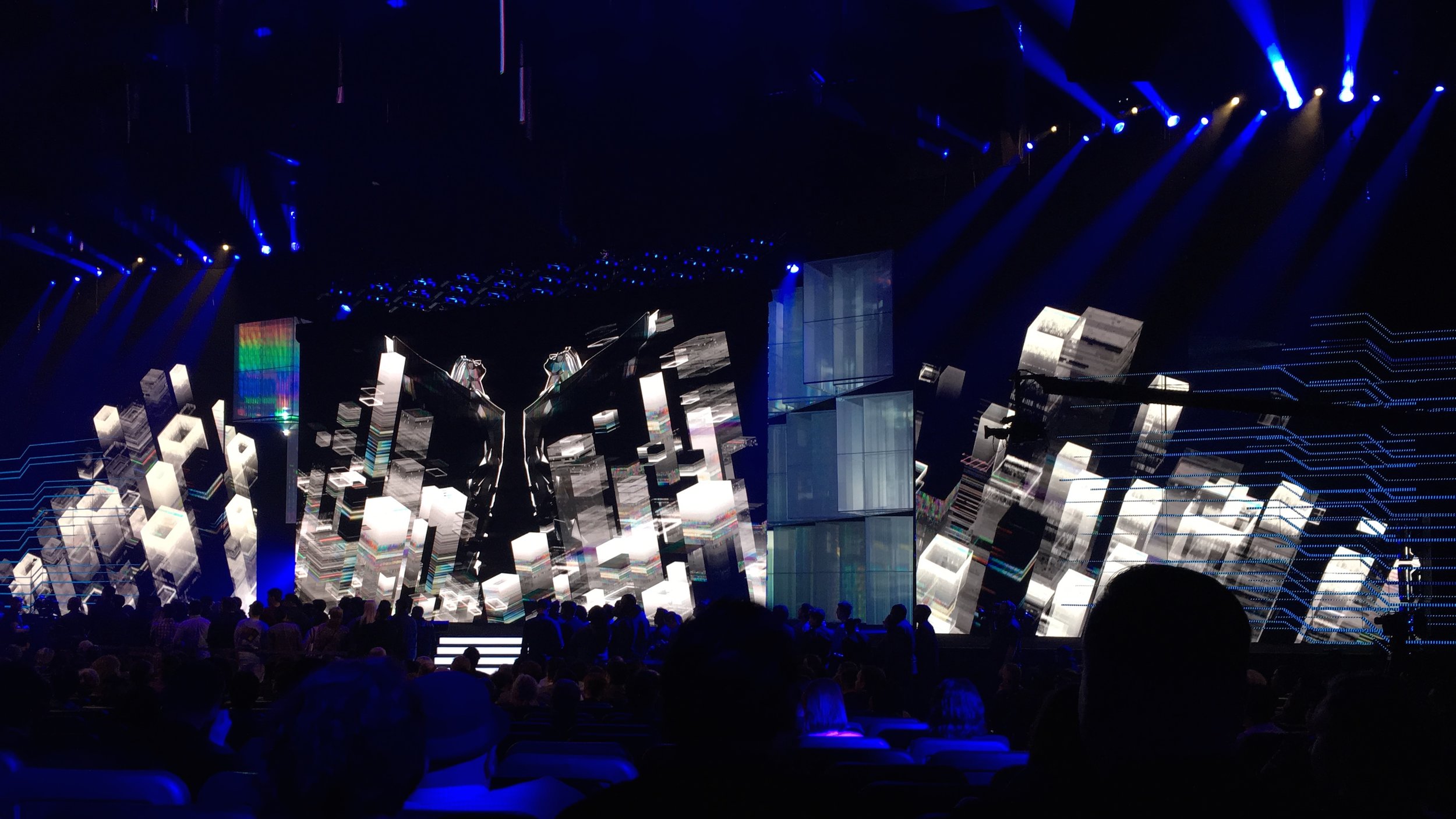 We also created a series fun throwback 8-bit nostalgia animations and environments for Rae Sremmurd's performance of "Black Beatles" at The Game Awards 2016. This included whimsical sprite like animations of spaceships and run cycles of low res aliens and robots.
Rae Sremmurd 'Black Beatles' LIVE at The Game Awards 2016!
Roy Bennett: Production and Lighting Design
Electronic Countermeasures: Video Design & Animation
Laura Frank of Luminous FX: Screens Producer
Some animation and effects were created using Processing and Notch. Powered by disguise d3 Media Servers.